Sliding Patio Windows
The offer of debesto.com includes a large selection of aluminum and PVC sliding systems. Large glazing in the windows provides excellent lighting of the room and connects the interior with the garden or patio.

We have sliding doors of brands like Cortizo, Yawal, Aluprof, Schuco, Ponzio, Sapa, Reynaers, Sky-Frame, Gealan and Aluplast. You can find a detailed comparison of specific systems in our latest ranking of sliding systems.

price
price (lowest first)
price (highest first)
delivery time
waiting time (fastest first)
waiting time (slowest first)
Sliding systems - for whom?
Sliding systems – it's a premium product. Offer those to your clients who can afford to buy this product or choose them when you want something that will increase a prestige of your investment. For those who want to have premium joinery in their offer, want to grow their own business and earn more. By selling a product of the highest quality, great parameters, modern design and easy in use you are giving to your client a guaranty of full satisfaction for many years.  For architects who are designing modern buildings. In this case this is a must have! Large constructions, hidden jamb, flat threshold and large glazings from the floor to the ceiling.
Sliding systems - comparision
In our offer we have PSK, Smart-slide and HST sliding systems. The cheapest and the worse choice are tilt and slide PSK doors.This is an option for those clients who really want to have sliding system, and weren't convinced to buy much better HST system, or they just don't want to spend so much money on it. However HST is for those who want premium product, expect better parameters, exclusive appearance and reliability. Convince your client to buy HST system, he will be fully satisfied and your company will earn more. Detailed HST, PSK and Smart-slide doors comparison, with all advantages and disadvantages for you and your client, you will find on our blog in the article -> Comparison of sliding systems Smart Slide, HST and PSK. 
Sliding systems advantages
Sliding systems except an exclusive appearance and unusual functionality have also other brilliant advantages that will convince your clients to a purchase. The most important advantages of sliding systems on the example of HST are: high thermal insulation, possibility of making constructions even to eight sashes, maximum lighting of construction thanks to large glazings, reliable usage and no complaints from your clients. The choice of HST system as an example is not accidental, because it is a product with the biggest number of advantages.
The best sliding windows
From the entire range of sliding systems, we chose those made of aluminum and compared them with each other in our latest ranking of aluminum sliding systems. From the sliding window comparison you will find out which terrace windows are of the best quality, at the lowest price, and which are the most cost-effective in terms of price and quality. We compared large sliding windows with a manual drive, but also in a richer version, with an automatic drive.
Psst, remember about the blinds!
view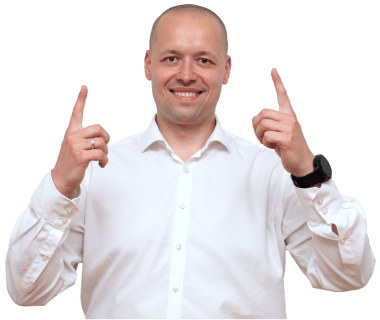 Want to know how much your business can gain by importing joinery from Poland?