Aluprof MB-77 HS Lift and Slide Door System
Durability, convenience, ease of use and functionality ensuring long-term comfort without the need for servicing
from 2328 EUR Price for the reference window 1230x1480 mm , one tilt-and-turn sash, with a double-glazed unit in a standard color. Net price for bulk orders
1st place
in the QUALITY, PRICE and QUALITY/PRICE category

check terms of warranty
Production time
from 4 weeks
UwThe parameter specified applies to the reference window
0,84
UgThe parameter specified applies to the reference window
0,5
Maximum leaf size
3300 x 3200
Do You need a MB-77HS corner sample? You can order it on-line. Go to the shop
Discover the Aluprof MB-77HS lift and slide doors:
Lift and slide doors connect the interior with the external environment and provide a comfortable exit to a balcony, terrace or garden
Aluprof MB-77HS is a system that will work well in single-family houses, apartments and hotels
The leaf weight for a height of 3.24 m and a width of 3.3 m is 600 kg.
It is compatible with the Aluprof MB-86 system, allowing an aesthetic connection of windows and doors
BrandAluprof
MaterialAluminium
Maximum leaf size3300 x 3200
Maximum leaf weight600
Maximum filling thickness58,5
Frame depth (2 rails)174
Leaf depth77
The width of the center post47,5
Number of panes3
UwThe parameter specified applies to the reference window0,84
UgThe parameter specified applies to the reference window0,5
Uf1,4
Warm frameYES
Warranty30/42 months
Aluprof MB-77HS aluminum lift and slide doors - who for? Debesto.com opinion
Aluprof MB-77HS are aluminum lift and slide doors with durable and slender profiles.
The system has available solutions with a low threshold, a narrow post and corner doors of 90 and 270 degrees with a movable post.
Aluprof MB-77HS windows can be used in winter gardens and offer an ideal combination of a garden with the interior of the house.

Who do we recommend Aluminum Lift and Slide Doors Aluprof MB-77HS to?
We recommend Aluprof lift and slide doors to you and your company if you care about the quality and durability of the products that you recommend and install for your customers.
If your client's investment requires doors with large dimensions, that at the same time do not take up much space in the room when opened, Aluprof MB-77HS doors meet these requirements.

Aluprof MB-77 Monorail - smart solution!
Aluprof patio doors have a variant called Monorail. Thanks to it you can offer your customer a window with the same technical parameters but with additional advantages.
What are the biggest advantages of the Monorail version?
Savings up to 10% cheaper than the standard version
Warmer construction thanks to larger glass surface (fix in the frame, not in the sash)
Larger glazing surface will provide your customer with more light inside
You can see what Aluprof MB-77 HS Monorail looks like in the attached visualisation. 
Are you not sure whether to choose the standard or monorail version?

What type of end customer should be interested in the Aluminum Aluprof MB-77HS system?
The Aluprof MB-77HS aluminum system is recommended for people who are looking for modern and comfortable patio doors for their home.
MB-77HS is a patio door that connects the room with the exit to the terrace or balcony.
You don't have to worry about frost getting inside in winter time. Aluprof MB-77HS meets all the requirements in terms of parameters, and the technical solutions used in the construction serve to achieve a high degree of thermal and acoustic protection. Uw factor = 0.84.
The MB-77HS lift and slide doors are suitable for single-family houses, apartments and hotels.

More about the producer of the Terrace Lift and Slide Doors
Aluprof MB-77HS Yawal S.A. is one of the leading suppliers of architectural aluminum profile systems in Poland.
Yawal owes its position to experience gained during over 30 years of operation and a wide range of innovative solutions. The company's systems are environmentally friendly, energy-saving structures intended for the construction of windows, doors, facades, partition and curtain walls, winter gardens, skylights, railings and sun visors.

More about the strengths of the Aluprof MB-77HS System
Compatibility with other systems:
The Aluprof MB-77HS door has a high degree of compatibility with the Aluprof MB-86 window system.
This ensures a very aesthetic combination of windows and doors in one building.
Aluprof MB-86 Aluminum Windows is one of the most popular systems in the debesto offer. High quality, good price and popularity of the product make the MB-86 system a premium product. It occupies the top positions in our ranking of energy-saving aluminum windows.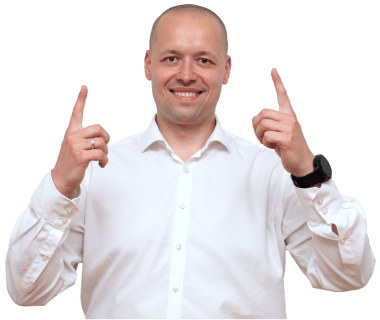 Want to know how much your business can gain by importing joinery from Poland?