Ponzio PE78N Aluminium Window System
Aluminum for the price of PVC, which is the Ponzio bestseller
from 719 EUR Price for the reference window 1230x1480 mm , one tilt-and-turn sash, with a double-glazed unit in a standard color. Net price for bulk orders
Quick contact for companies

check terms of warranty
Time of production
from 2 weeks
Explore the Bestselling Ponzio PE78N Window System:
with Ponzio PE78N you can offer your customer both windows and doors 
very good alternative to Cortizo COR 80 and Aluprof MB-86 
the leading Ponzio product with very high thermal insulation requirements that will satisfy your company's customers 
PE78N due to good thermal parameters is treated as warm aluminum
TI
Great thermal insulation
Thanks to the use of multi-chamber thermal breaks (42 mm) and two-component central gasket, Ponzio PE78N obtains high thermal insulation. In the PE78N Uf version (frame heat transfer coefficent) is 1.7 W / m2K. In the warmer version PE78N + with glazing chamber closure, the Uf factor is 1.3 W / m2K.
HQ
The highest quality components
The highest quality components. Fittings and accessories of proven and reputable brands such as Sobinco, Savio, Winkhaus, etc. Reliability and durability means satisfied customer and no complaints. The system allows the use of a wide range of fittings and makes their assembly a lot easier.
RAL
Color tailored to customer needs
The outer surface is covered with polyester powder paints meeting the Qualicoat requirements. Thanks to this, the windows are well protected and the surface protected against adverse weather conditions. The customer can choose the color of the cover based on the RAL palette.
FLEX
Material flexibility
The PE78N system has the ability to be closely linked to other Ponzio products. The flexibility of the material allows the profiles to bend and gives the possibility of many ways of making corner joints.
Materialaluminium
BrandPonzio
Uf1.3
Ug0.5
Uw0.72
Frame depth78 mm
Sash depth86 mm
Sash size2,25 m2 / 2,75 m2
Sash weight120 kg
Glass panes3
Gasket3
Thermal insulation thickness42mm/42mm
Warranty30/42 months
Ponzio PE78N - who is it the best for? debesto.com opinion.
In our opinion, this is the optimal choice when your customer is looking for windows that are more durable and warmer than PVC windows. On the basis of Ponzio PE78N both windows and doors can be made. Recommend Ponzio PE78N when your customer wants prestigious and durable windows at a good price.
In its warmest version, Ponzio PE78HI +, thanks to the airgel insert, reaches extremely low Uf = 0.7. This makes the system warmer than the most energy-saving PVC profiles on the market.
Who do we recommend the Ponzio PE78N Aluminium Window System to?
Ponzio PE78N is an ideal product for companies that start selling aluminum joinery. If you want to expand your offer or are looking for products that are selling great. Ponzio PE78N is the bestseller of  debesto.com. It is a product for those who want to earn more. Aluminum means a larger margin, and hence greater profit.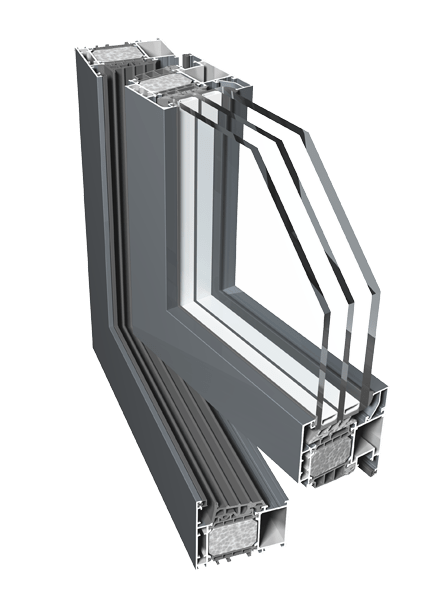 What kind of end customer should be interested in Ponzio PE78N?
Ponzio PE78N is the perfect solution for those customers who want a more prestigious product and have a limited budget. Price a little higher than PVC. If your customer is looking for long
lasting
and reliable windows, Ponzio PE78N = no problems for many years.
Ponzio PE78N – When should you consider another option?
Aluminum windows are more expensive than PVC. Therefore, if the customer does not have a larger budget, in order not to lose
your deal
, it is worth proposing PVC windows with similar parameters at a lower price, e.g. Veka Softline 76 or Gealan 9000. A cheaper and narrower Ponzio PE68 profile is a good alternative.
Aluminum windows are often associated with a material that is cold, so it is worth mentioning to the customer about good thermal parameters of aluminum windows.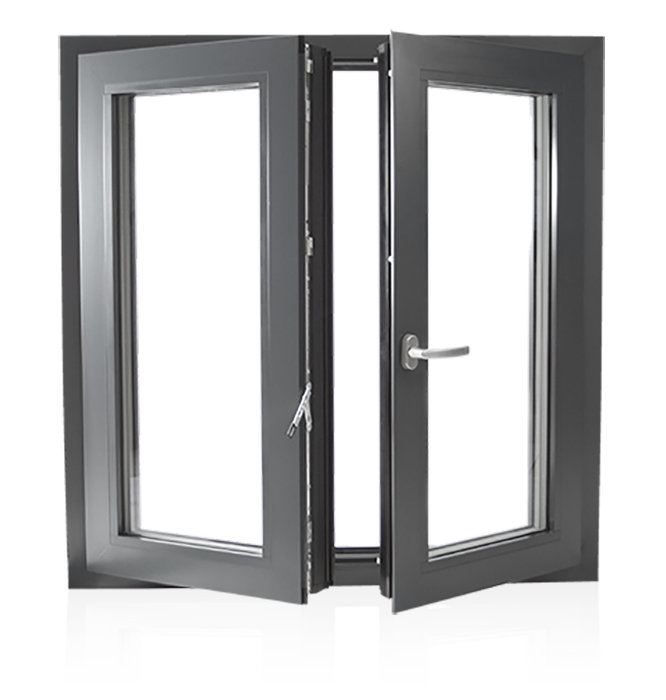 More about Ponzio PE78N profile manufacturer
From Ponzio products you can construct: window and door systems, facade walls, winter gardens, and sun screens. The Ponzio Group exports its products to dozens of countries located on different continents, making it one of the largest suppliers of aluminum systems in the world.


More about the strengths of Ponzio PE78N
The highest quality of fittings
Structures based on Ponzio PE78N guarantee high quality and reliability. Fittings and accessories of reputable and proven brands such as: Sobinco, Savio, Winkhaus.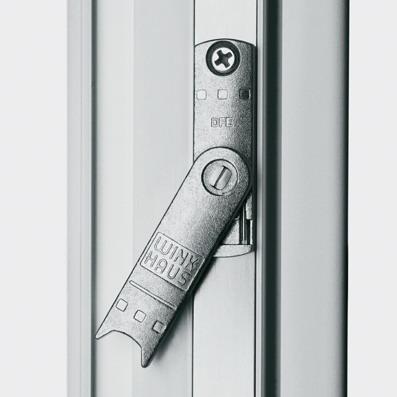 Qualicoat and Qualanod certificates
Protective coatings have a decisive impact on the durability of aluminum products. Qualicoat and Qualanod are certificates that confirm the highest quality of surface coverage. This applies to both powder coating and anodizing. This is a guarantee of high quality and no corrosion problems for many years.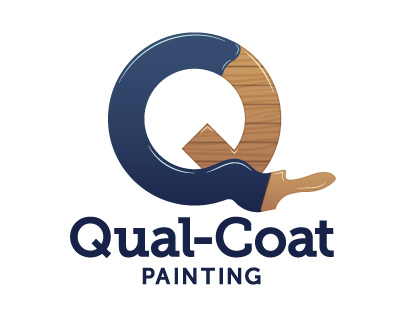 Summary of the PonzioPE78N Aluminium Window System
Ponzio PE78 is a profile that is warm aluminum. It is a very good alternative to products of such brands as Cortizo Cor 80 or Aluprof MB-86. If the client wants to have aluminum windows and his budget is more limited then you can recommend the younger brother Ponzio PE68, which is narrower and cheaper.
If you start selling aluminum, Ponzio PE78 definitely must become part of your offer. It is also a good offer for those who are looking for new solutions how to earn more.
Are you interested in debesto.com offer? Write via the contact form
1. What is the quality of aluminum in the products sold by debesto.com?
We work on the profiles of well-known and proven producers such as
Cortizo, Aluprof, Yawal
, etc. Proven quality confirmed by international certificates and warranty. The aluminum used stands out from the competition throughout the entire production cycle:
foundries, extrusions, powder coating, anodizing, processing
, etc.
Debesto.com – who are we and what do we do?
1.What will I gain from working with you?
First of all, you'll save your TIME. We will do the whole work with ordering doors, windows, gates, and blinds for you. Why should you outsource it to us? 
You will get products in a quality which was checked by us.
You don't have to worry about meeting the deadline or financial condition of the supplier - we order the production only to verified companies.
We'll find products that suit your needs - it doesn't matter if that are windows, wooden or aluminum doors, PCV, blinds, or garage doors.
One complete transport at a lower price instead of a few different ones will come to the place of investment.
You'll comfortably get everything done with one adviser, one invoice, one transfer, and only one place where you can (if necessary) make a complaint.
2. Does your company produce windows?
We aren't just a traditional producer. We order the production of doors, windows, gates, and blinds inside of a network of selected and verified suppliers in terms of production punctuality, their financial condition, and the quality of products. We call ourselves the broker on a polish joinery market.
We'll do all of the arduous work with ordering the joinery from Poland for you. We'll
choose relevant products at an affordable price, organise safe transport and we'll deliver the product to any address in the world.
3. Do you have any stationary representatives in other countries?
We do not have any branches in other countries. Our office and a magazine are in Poland in Oleśnica (30 km from Wrocław).
We overcome thousands of kilometers separating us from our clients owing to modern technologies. Thanks to that you'll save your money and time because we don't have to add any extra costs to the services or products to maintain expensive offices all over the world.
Delivery time, payment, installation, warranty
1. What is the delivery time on debesto.com?
The time of order processing is highly dependent on its specification. For example, white PCV windows, standard colors (anthracite on one side) can be ready for pick up or a shipment from 7 working days. The waiting time for nonstandard PCV colors is about 4 weeks depending on the color. The production time of PCV doors is also about 4 weeks. Aluminium doors and windows - from 3 weeks, wooden windows from 6 weeks. Furthermore, the blinds about 2 weeks, garage doors - about 3 weeks, metallic doors from 4 weeks. You'll find estimated production time next to every product on its subpage.
2. How does the payment look like? Do I have to pay the whole amount immediately?
We suggest two forms of payment: 1. 50% of advance for production of the product and 50% shall be paid before picking up/ sending the goods. 2. 100% payment in advance. This form is much more favorable because we give you an additional 5% discount depending on the group of products.
3. Will I buy the joinery with an installation on debesto.com?
No, on debesto.com we sell only windows, doors, blinds, and gates, which we deliver to every place in the world. The installation of the windows depends on the client. We do not offer installation service because our offer is not directed to the building companies, installers, developers, and realtors that can install the joinery by themselves.
4. If the windows would be installed by a different company, do the products keep the warranty?
Yes, the only condition is installing the product in accordance with the art of assembly and applicable standards in the country of the installation in terms of the warranty.
5. Do the products that I buy have a foreign warranty?
Yes, the only condition is installing the product in accordance with the art of assembly and applicable standards in the country of the installation in terms of the warranty.
1. Do you have a transport in your offer?
Yes, collaborating with debesto.com you get a complex service of joinery order including transport.Transport is priced individually for every project. The distance and package dimensions or its elements have an impact on the price. The presence of e.g. a huge HS window may raise the price compared to the delivery of standard windows.We always look for the best transport option, which besides the competitive price guarantees safety and punctuality of the delivery. The more you order the more you save - we send goods from different places in one transport. The location ensures favorable delivery prices to many different places. If the transport offer won't be satisfying enough you can send your own shipping or pick up the package in person.
2. what is an estimated time of the transport?
The transport time depends on the month in which the package is to arrive. To most of the countries, it is something about 3 days after packing the goods. The delivery time depends on that if the transport is dedicated (The driver is going to only one client) or in the partial load (delivery to a few clients). To countries aside from UE the time is much longer. To USA it is about 30-35 days, the delivery to Africa is very similar.
3. If I order the joinery from debesto.com will I get transport for free?
It is possible - the final offer is determined with the client's keeper. It depends on the size of the order and the place of delivery. At the same time, we always look for the best transport offer, which after summarizing with the prices of products allows the customer to save money on the import from Poland.
4. Will I definitely get the goods on time?
Don't worry, we know how important punctuality is in our business. That is why we deliver the goods only by using certified transport companies and we order production to the verified factories. We also track the order fulfillment all the time, to react in case of delay. We always assume a margin of error and we do not promise the client unfeasible deadline. We prefer to say honestly, that the delivery will take longer than giving empty promises.
5. Are my goods insured during transport?
Yes, the package is fully insured. We deliver the goods only by using certified transport companies which have OC insurance for transported goods. If the commodity got damaged we deal with fixing the damage, so the new product can come to you as fast as possible. After that, we clarify this situation with the transport company.
6. Is it possible to get a forklift unloading at the price of the transport?
Yes, it is possible but remember that we always explore the client's possibilities in terms of unloading goods individually. Our experienced logistic section takes care of the transport organisation. It is also looking for the best solution for you in terms of value for money for transport to offered options such as the elevator or a forklift. In some countries, it happens that for example, it is much more profitable to rent a forklift at the location, than paying extra for it at the transport company.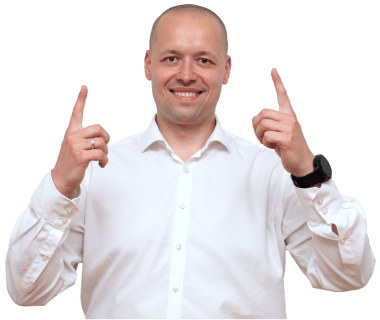 Want to know how much your business can gain by importing joinery from Poland?