September 2020
Affordable Aluminium Windows Ranking
categoryThe lowest price
Does your investor want aluminium windows at the lowest possible price? The best choice in September 2020 will be Aluprof MB-70.
In addition to the fact that Aluprof MB-70 is the cheapest profile among those listed in the 70 mm aluminium windows ranking, it is also the best in terms of quality and fared best in the "value for money" category. It is definitely a product worthy of attention.
Slightly more expensive aluminium profiles are: Aliplast Imperial on the 2nd place and Cortizo Cor-70 Industrial on the 3rd place. There is no significant price difference between these profiles, so it is important to pay attention to their quality when making a choice.
Aliplast Imperial is at the forefront in every category of the aluminium windows ranking, which indicates that the price and the quality of this profile are very good.
categoryThe best quality
In the Cheap Aluminium Windows Ranking, we also compared products in terms of quality. Aluprof MB-70 was the best here also.
Ponzio PE68 turned out to be almost as good with a total of 14 points. There are no significant differences between the first and second place in the ranking of aluminium windows in terms of quality. Both aluminium profiles offer a very good Uw coefficient, as well as window fittings of great quality.
When choosing between the Aluprof MB70 and the Ponzio PE68 aluminium windows, the price may be relevant – it is higher for Ponzio. However, if your customers are Ponzio fans, then you can opt for this Italian solution with a clear conscience.
The 3rd place in the ranking goes to Aliplast Imperial. The profile is not much worse than those on higher positions in the aluminium windows comparison. The only worse parameter is the Uw coefficient = 1.53.
Not everyone needs windows with the lowest possible heat loss coefficient. The Aliplast Imperial aluminium system is highly recommended for such customers.
categoryThe best value for money
From the best value for money category of the Cheap Aluminium Windows Ranking you will learn which products you should buy for your investment if you are looking for products at a competitive price, but without sacrificing the quality. There could be no other winner: Aluprof MB-70.
The best and most cost-effective solutions for you and your customers are the products whose quality goes hand in hand with price. High quality and low price? – Yes, it is possible! The aluminium windows compared in the ranking below are the proof of this.
Aluprof MB-70 wins in the best value for money category of the cheap aluminium windows ranking. It got from us the maximum of 15 points for quality, and its price is the lowest of all the aluminium systems compared. 
The second place in the aluminium windows ranking goes to the Aliplast Imperial aluminium profile with the score of 55.4 points, and the third place goes to Ponzio PE68, which got 54.74 points.
detailed comparison of cheap aluminium windows
System
U-value of window
Fittings
Completeness of the system
Time of production
Certainty of production time
QUALITY
Price (EUR)
Quality/Price
1st place

Aluprof MB-70

Uw=1,45
MACO MULTI-MATIC

3
from 3-4 weeks
3
15
22 692
66,10

2nd place

Aliplast Imperial

Uw=1,53
MACO MULTI-MATIC
2
from 3-4 weeks
3
13
23 464
55,40
3rd place

Ponzio PE68

Uw=1,47
Siegenia
3
from 3-4 weeks
2
14
25 577
54,74

4th place

Cortizo Cor-70

Uw=1,7
STAC
2
from 5 weeks
1
9
23 589

38,15
5th place

Yawal TM 74HI

Uw=1,5
WINKHAUS activPilot
3
from 4 weeks
1
11,5
35 593
32,31
6th place

Reynaers CS 68

Uw=1,54
FAPIM
2
from 4-5 weeks
1
8
30 834
25,94
The warmest 70 mm aluminium window in the comparison is Aluprof MB-70
When we are creating a ranking of aluminium windows, the heat transfer coefficient is an important issue for us. It is also important to many customers, therefore we paid special attention to this parameter.
In the 70 mm aluminium windows ranking, we compared the Uw results of reference windows (width – 1230 mm, height – 1480 mm).
In comparison to aluminium windows, Aluprof MB-70 had the lowest heat loss coefficient with the result Uw=1.45. It received from us a maximum of three points. This parameter is equally good in Ponzio PE68 with the result of Uw=1.47. Other windows have slightly worse Uw, so they received from us just one-two points.


Fittings in aluminium windows
Windows with fittings solutions by Maco, Winkhaus and Siegen deserve recognition in the ranking.
Window fittings are an extremely important issue because it depends on them whether the windows will be functional and useful.
The basic tasks of aluminium window fittings include maintaining tightness, opening, closing and tilting the window sashes or door leaves and anti-burglary protection.
Among the 70 mm aluminium windows listed in the ranking, there are five types of fittings: Siegenia, Maco Multi-Matic, Winkhaus – to which we awarded three points, and Stac and Fapim – which we found to be slightly worse.
We know the Siegenia, Maco and Winkhaus fittings well. We are sure that it is a very good quality product that will provide your customers with ease of use, and your aluminium windows – with functionality and durability.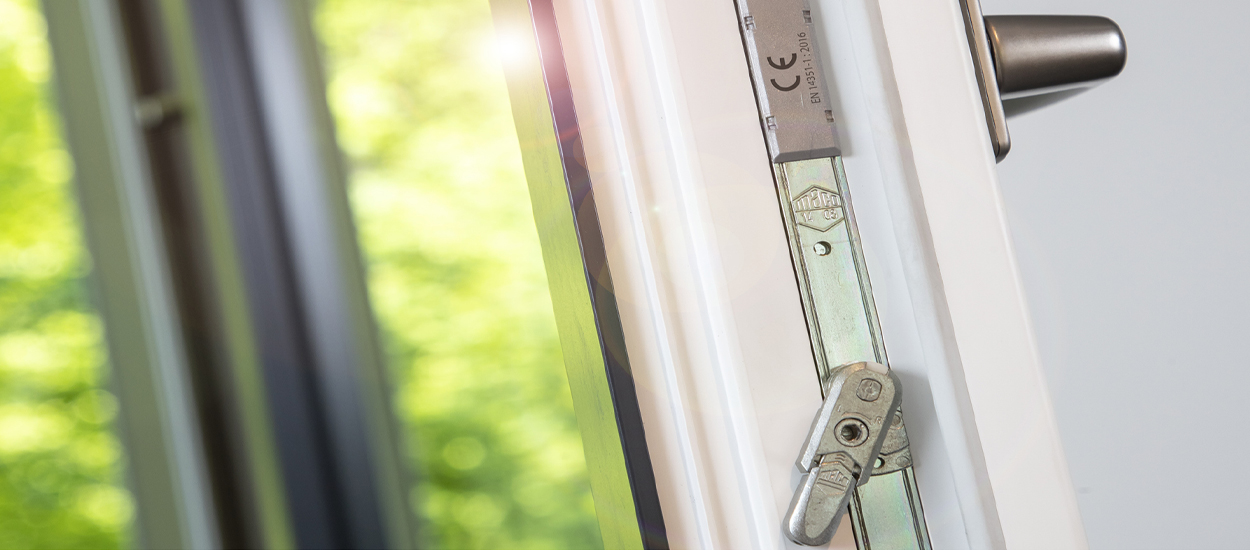 The main advantage of aluminium is its versatility. Some systems offer more than their competitors in this respect.
A versatile aluminium system is an important issue for many customers. In particular for those who can afford combining various types of structures in their building.
Each aluminium system can be used to make various types of windows, doors, casement windows characteristic e.g. British countries, or windows that open outwards.
In the aluminium windows ranking, we awarded points for the system completeness. The Ponzio PE68, Aluprof MB-70, Cortizo Cor-70 Industrial and Yawal TM 74HI profiles received from us the maximum number of three points. 
In addition to standard structures, these systems can be used to make e.g. winter gardens, façades, restoration windows or folding doors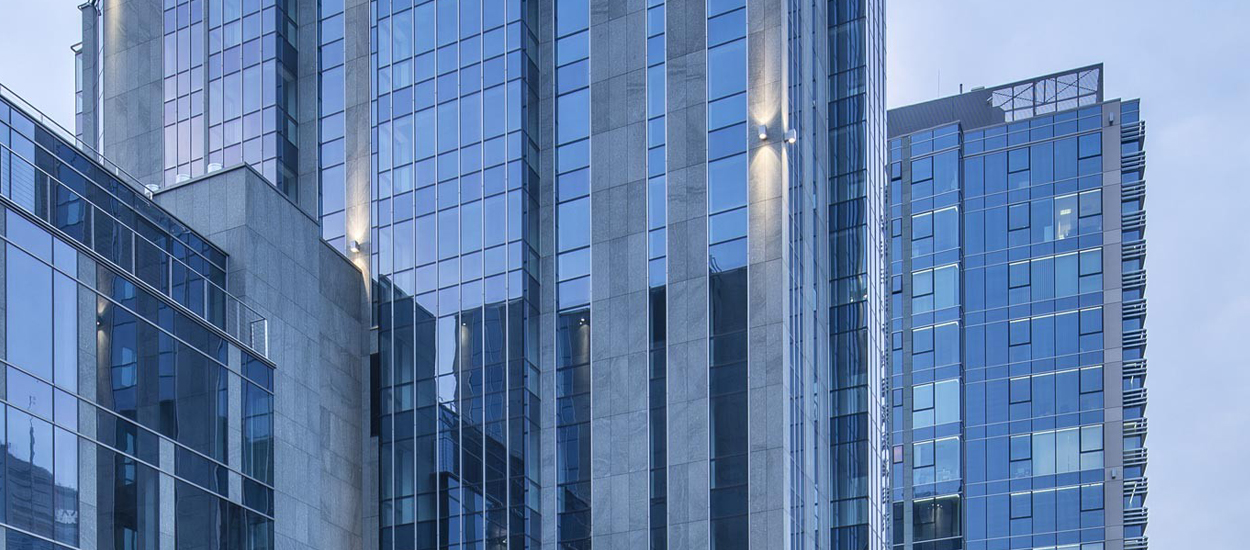 Production time and deadline certainty
Standard aluminium windows from the debesto.com offer can be manufactured in just three weeks.
The window's production time and the deadline certainty are extremely important to us because we know how late delivery can adversely affect your business.
We check in this respect the companies we work with, and in the aluminium windows ranking, they were rated based on these factors.
The shortest aluminium windows production time is offered by Ponzio PE68, Aluprof MB-70 and Aliplast Imperial, and it takes three-four weeks. In the case of Ponzio, the company sometimes has slight problems with keeping the deadline. This is extremely rare, but it is worth to keep that in mind.
For other products in the window ranking, the production time is slightly longer, because it takes four-five weeks.
There is no time pressure on you and your customer, and the production time is not that important for you? If so, you should not hesitate to order these products. Keep in mind, however, that the production time or the delivery time of aluminium windows for non-standard solutions may be longer than initially estimated.


Save time and buy products for up to 50% cheaper by importing windows and doors from Poland.
Want to be our business partner? Fill out the form!