How to meet the investor's requirements 100% and save as much as 40% of the price? Case study of Michael Robb from the US
I'm happy to tell you about Michael's first window import from Poland to the US. His company undoubtedly benefited financially and in terms of time. This story perfectly illustrates how it pays if you go "outside the box" and look for new solutions. Michael trusted us, and as a result, his company not only saved money, but was also able to offer better quality windows to the investor.
What has Michael and his company gained?
He paid 40% less for the order compared to US prices.
He ordered the best profiles for his project in terms of quality/price ratio.
He met the technical requirements for U-Value and retained the premium style of the windows.
He saved $2,000 on shipping to the US.
How does Michael feel about working with debesto?
The quality and pricing were the main reasons why I decided to cooperate with debesto. The windows and doors are high quality, and I'm very happy with them. Communication is the biggest high point with debesto. You guys are great one in communication!
Who our customer is?
Michael has investments in Chicago. His company employs over a dozen people. He mainly renovates buildings on behalf of private investors – his team does all the renovation work. He saw the European windows at his colleague's home and was impressed by their quality. He believes that their quality is incomparably superior to American windows.
Michael found out about debesto from the Google and contacted us through our contact form. Although he had never imported windows from Europe before, he decided to work with debesto. This is our first common project, which Michael appreciates a lot.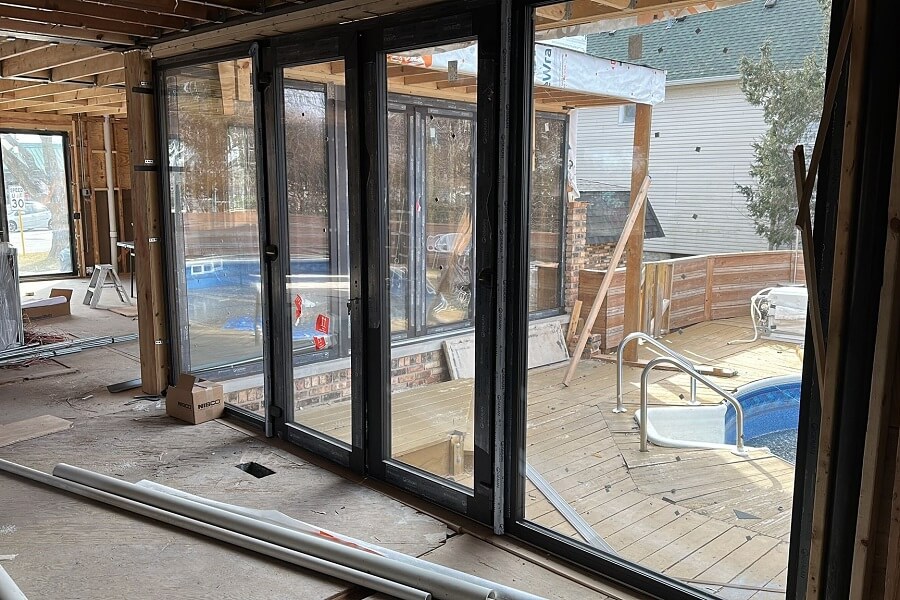 Challenges of the project
Michael's realization is a renovation project where it was necessary to install elegant, high-quality joinery. Our client initially thought of using aluminum, but after checking the quality of the European uPVC windows with his friends in the USA, who had already completed projects with joinery from Europe, he decided to do the same. In the end, he decided on PVC window joinery and aluminum door joinery.
During our conversation, Michael indicated that:
what is important to him is not only affordability and good quality, but also delivery time
he wants us to deal with the import of windows, as he has no experience in this
Michael's investor expects a beautiful view on the garden
the project involves 2 glass walls at 90 degrees to each other
an important requirement is U-Value of 0,2 or less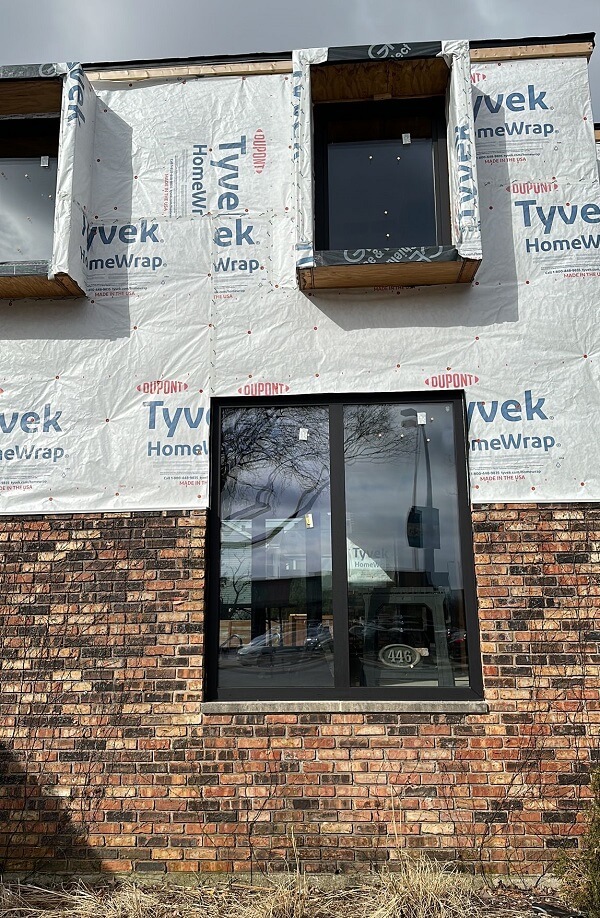 Solution
The challenge of this project was to meet the technical requirements with a good U-Value while maintaining a premium appearance. Specializing in the US market, Patrick and technologist Agata analyzed a range of available systems to find the optimum solution for Michael. It was also important to obtain a good quality/price ratio.
We considered 2 window systems: uPVC Gealan Linear (bearing a striking resemblance to aluminum joinery) and aluminum Aluprof MB-79N. In addition, Michael was looking for high-quality doors.
We have chosen the Gealan Linear system with 3 panes and Despiro aluminum doors.
By choosing an economical solution with a premium design, Michael saved money over aluminum while maintaining good thermal performance. The elegant aluminum look of the Gealan Linear system works perfectly with the aluminum doors.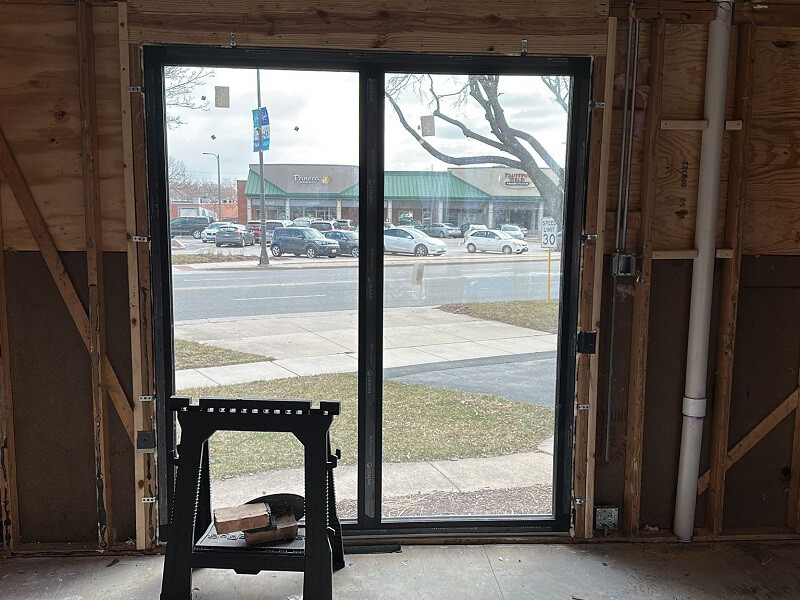 Summary of the results
The project concept was to use very good materials and at the same time achieve a modern and elegant window design. Michael was looking for solutions that were better than expensive and lower-quality products from the US. At debesto we took comprehensive care of the window import, but also gave to Michael the support of a business consultant and technologist as well. We found the optimal solution for his investment. This was possible because debesto is a joinery broker (not a manufacturer) with a wide range of products. You can read more about the differences between a window broker and a manufacturer on our blog.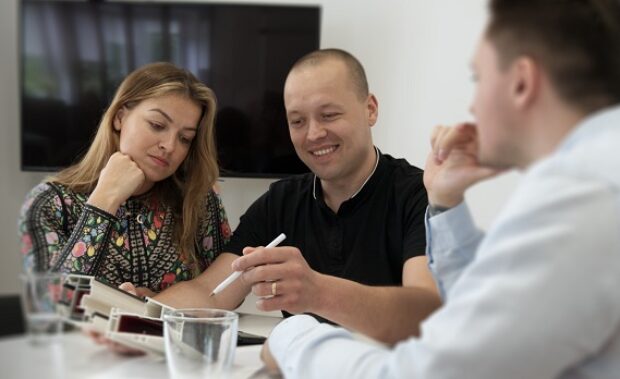 If you are also thinking about ordering windows from Poland, we can check together if it could be beneficial for your investment! Our business consultant and technologist will help you find the optimal solution.
Book a project consultation