October 2022
Ranking of Dutch uPVC windows – which one to choose?
The ranking of Dutch uPVC windows was created with the idea of a clear and detailed comparison of all systems available at debesto.com. In our ranking, you will find information on which system to choose to meet your customer's specific needs.
Whether you're looking for the cheapest solution, optimal value for money, or simply the best Dutch windows on the market. You'll find the answers below.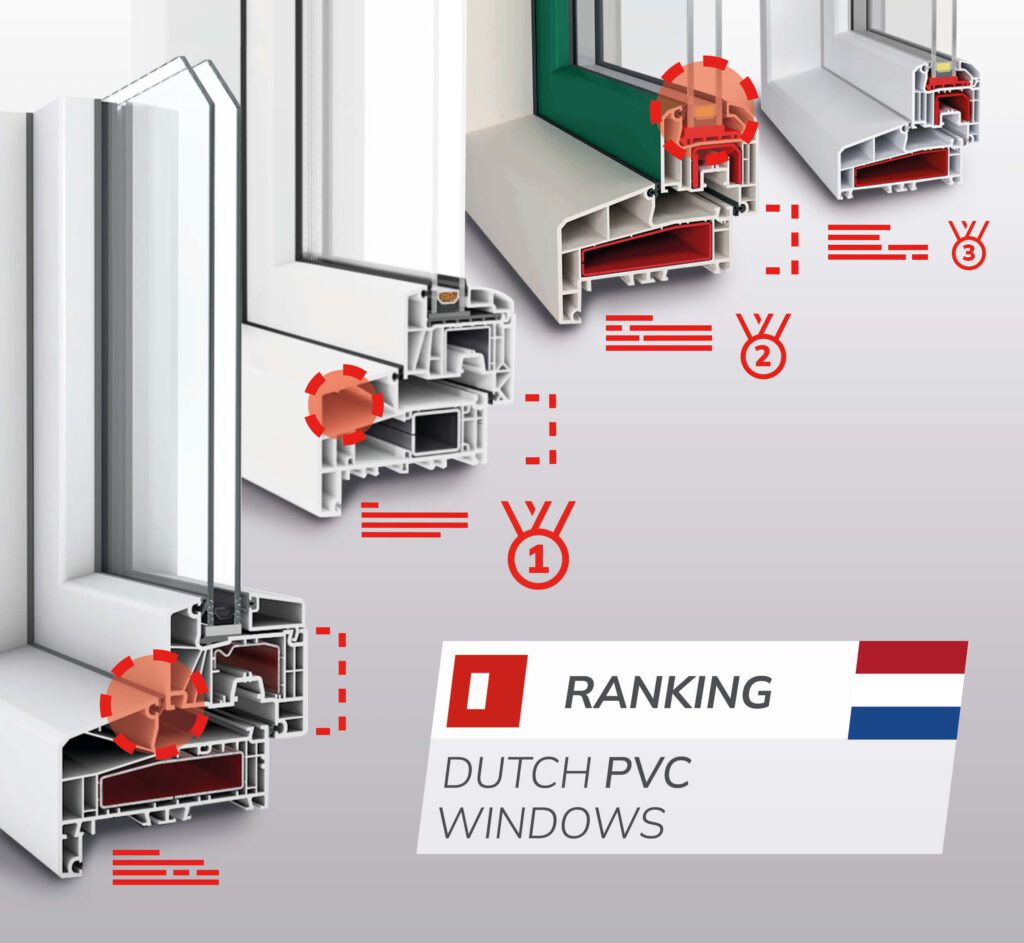 Ranking of Dutch uPVC windows – what d o we compare?
In the ranking of Dutch windows we compare finished products.
We chose a set of 7 windows with dimensions:
600×500 tilt-and-turn (2 pieces)
1230×1480 tilt-and-turn (2 pieces)
1460×1430 2-wing RU+R (2 pieces)
900×2180 balcony RU (2 pieces)
1400×2180 balcony RU+R (1 piece)
1700×2180 fix in frame (2 pieces)
The debesto.com analysis department has checked the following brands of Dutch windows for you and your customers: Aluplast, Gealan, Schüco, Decco, Veka, Rehau and Salamander.
For this comparison, we chose one of the more common PVC window colors of choice today: White.
All windows are equipped as standard:
a package of 3 ordinary glass panes
warm black spacer
mounting anchors
aluminum handle
In a nutshell, you save hours of tedious valuations and comparisons by taking a few minutes to read our ranking of Dutch windows. Use the saved time to handle new orders and grow your business.
Dear System Provider!
Is your system not ranked? Do you think it has the potential for a higher ranking?
We create our rankings to help grow our clients' businesses. We reward those profiles that give them the most practical benefits. That's why suppliers of the finished product are so important in addition to technical parameters.
Recommend a manufacturer that uses 100% of your system's capabilities, sells it at an attractive price, and provides substantive support. We will be happy to update the data in the next edition of the ranking!
Email [email protected]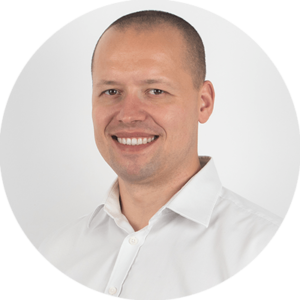 Cheapest Dutch windows – price list 2022
The cheapest Dutch windows are Decco NL. They cost €3151.
The Decco NL system offers the opportunity to save more than €1,000 compared to Aluplast IDEAL 7000 NL. The question is, what do you get at such a price?
Usually, when we see "cheap," we think of "low-quality," but does this rule apply here? Check out what the Decco NL system offers:
frame with a depth of as much as 120 mm manufactured in class A
the possibility of using a standard aluminum threshold of 20 mm, falling down
option to make an outward opening door without reversing the profile
V-super welds
So as you can see, Decco NL is not only an example of low price but also of excellent quality.
If price is not the deciding factor, we highly recommend the Aluplast 7000 NL system. It gives better performance, higher thermal efficiency, and much better quality.
Cheapest Dutch windows – TABLE
| Window profile | Price [EUR] |
| --- | --- |
| | 3151 |
| | 4262 |
| | 5064 |
| | 5372 |
Best Dutch uPVC windows – 2022 review
The best Dutch windows in our ranking are Aluplast IDEAL 7000NL.
The winning system outclasses its rivals by offering much more than you'd expect for such a price, but is that alone what put these windows in the first place? Read below.
The advantages of the system from Aluplast are:
excellent Uw – (0.77)
equally good Uf – (1.0)
HFL weld
5/6 chambers
When it comes to quality, you have nothing to worry about. Aluplast IDEAL 7000NL scored 13.5 pts. in our ranking, which puts it at the top of all systems.
Suggested alternative: Gealan 9000 NL
In this situation, the only prudent replacement for the Aluplast system would be the Gealan 9000 NL with Winkhaus ActivPilot Concept fittings, which is considered a more tidy premium. Of course, this comes with a much higher price tag, so you'll need to consider what will be more suitable for your customer.
Best Dutch windows – TABLE
| Window Profile | Quality (pt.) |
| --- | --- |
| | 13,5 |
| | 13 |
| | 12,5 |
| | 11,5 |
| | 11,5 |
Dutch windows – best price/quality ratio 2022
Comparing Dutch windows in the "quality/price" category, the Decco NL system was again the best.
The system from Aluplast outclasses its rivals. It wins the 2 main ranking categories. Its score of 3,97 gives it a sure lead over Aluplast IDEAL 7000NL.
Why choose the Decco NL:
The depth of frames manufactured in class A – 120 mm,
Maximum glazing package – 55 mm,
Not beatable price without loss of quality,
Robust prefabrication,
V-super weld.
Suggested alternative: Aluplast IDEAL 7000NL
If the production time is of most significant importance to the customer right after quality, it is worth looking at the windows – Aluplast IDEAL 7000, with production time ranging from 3 weeks. A slice lower in the table would be Gealan 9000 NL and Salamander 73 NL, with production times ranging from 2 to 6 weeks. Considering the quality, price and waiting time of 5 weeks, we still suggest the Decco NL system.
Dutch windows in the quality/price category – TABLE
| Window profile | Quality/Price |
| --- | --- |
| | 3,97 |
| | 3,17 |
| | 2,27 |
| | 2,17 |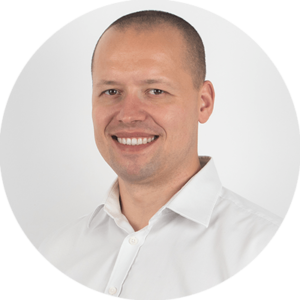 The golden mean, or maybe something more? – comment from the ranking author
In the latest debesto.com ranking, the Decco NL system proved to be the most optimal solution and the best. It wins 2 major categories.
Congratulations to Decco, whose product has many features our partners look for today. As we see, it is the most versatile and sustainable system. The icing on the cake is the lowest price in its class.
It is also interesting to see the importance of researching customer needs. For debesto.com, this is the best confirmation that what we do is a response to market needs.
The warmest Dutch uPVC windows 2022 are Gealan 9000 NL.
Among Dutch window systems in terms of warmth, the winner was Gealan 9000 NL with Uw=0.75.
The Gealan 9000 NL system uses a special STV bonding technique that provides additional stability to the frames and doors.Even better thermal properties of the frame systems are provided by IKD insulating foam. This combination contributes to the best energy efficiency of the frame. When you choose the Gealan 9000 NL profile, you also get the option of acrylic painting. Acrylic gives homes a durable color.
The most sustainable systems in our list: Schüco Living NL and Veka Softline NL present Uw=0.8. These solutions provide a standard level of thermal insulation.
When it comes to Salamander 73 NL, the table is reversed, and this time this system stays at the bottom of the rate with Uw=0.97. These windows have the weakest thermal performance, so for those who are thinking about good room insulation, we advise against this solution.

How significant is this in practice?
We checked how this could translate into actual savings for your customers. Many energy calculators are available online – we used the one at www.oszczednydom.pl.
However, it is important to take into account the purpose of the building, energy needs, and design requirements when selecting the right system. Given the rising energy prices and the longevity of aluminum windows in some cases, it is worth choosing windows with better thermal insulation.
Our specialists will help you make the right choice. Analyzing the investment needs, they will indicate the most optimal solution.
The warmest Dutch windows – TABLE
| Window profile | Uw |
| --- | --- |
| | 0,77 |
| | 0,75 |
| | 0,78 |
| | 0,80 |
Ranking of window manufacturers from Poland – reliability of suppliers
All suppliers of aluminum folding doors in our list represent an equal, solid level of production and technical support.
Using our experience, we have evaluated each system on the Dutch window ranking in terms of the quality of the assembly plant where the finished product is made. Being familiar with windows, you must know that even the best window system, assembled by a poor manufacturer, will be of mediocre quality. We took into account two aspects:
Reliability and repeatability of the manufacturer – tell us about the reliability, perfection, and stability of the supplier
Quality of service and after-sales support – with an assessment of what the supplier's support looks like at the stage when the product has already rolled off the production line
The good news is that all Polish manufacturers included in the ranking on both issues represent a solid, high level.
You are assured of a repeatable product by ordering each of the windows in combination. In the event of a possible complaint (these happen even to the best), technical support and assistance resolve it efficiently.
Speed of pricing
The best performing manufacturers in terms of pricing are Decco, Aluplast, and Gealan, where the waiting time is usually 1 to 2 business days. We will have to wait a little longer for a quote for the other systems, about 2 to 6 working days.
Production speed
Today, few people are patient, so production time is almost a decisive factor in the final decision, so we will again use our table. In this case, Aluplast IDEAL 7000 NL is the winner. The prefabricator can produce this system in as little as 2 weeks.
Systems for those who are not in a hurry are, in turn, Gealan 9000 NL. For this system, the minimum waiting time is 8 weeks, and possibly, In contrast, customers who opt for Schüco LivIng NL, where the waiting time is between 3 and 12 weeks, will probably have to wait for the longest.
| | |
| --- | --- |
| Window profile | Production time |
| Aluplast IDEAL 7000NL | from 3 weeks |
| Gealan 9000 NL | approx. 8 weeks |
| Schüco LivIng NL | 3 to 12 weeks |
| Veka Softline NL | 2 to 6 weeks |
| Rehau Synego NL | 6 to 8 weeks |
| Salamander 73 NL | 2 to 6 weeks |
| Decco NL | approx. 5 weeks |
Production time of Dutch uPVC windows
Detailed comparison of Dutch uPVC windows (table)
| Window profile | Uw | Mountings | Completeness of the system | Speed of pricing | Reliability of the supplier | Quality (points) | Net price (EUR) | Price/Quality (points) |
| --- | --- | --- | --- | --- | --- | --- | --- | --- |
| | 0,77 | Roto NT | 3 | 1-2 days | 2 | 13,5 | 4 262 | 3,17 |
| | 0,75 | Winkhaus ActivPilot Concept | 3 | 1-2 days | 2 | 13 | 5 723 | 2,27 |
| | 0,80 | Roto NT | 3 | 2-6 days | 2 | 11,5 | 5 372 | 2,14 |
| | 0,80 | Roto NT | 3 | 2-6 days | 2 | 11,5 | 6 835 | 1,68 |
| | 0,78 | Siegienia Titan | 3 | 2-6 days | 2 | 11,5 | 7 294 | 1,58 |
| | 0,97 | Roto NT | 3 | 2-6 days | 2 | 10 | 5 064 | 2,17 |
| | 0,86 | Roto NT | 1 | 1-2 days | 2 | 12,5 | 3 151 | 3,97 |
Ranking of Dutch uPVC windows – methodology
In our comparison, we evaluate the quality of finished products. The entire finished product and its quality consist of, among other things:
The quality of the system, parameters and construction possibilities
solutions (e.g., hardware) used by the manufacturer in the finished window
evaluation of the prefabricator (supplier)
probability of complaints
technical support at the sales and after-sales stage (including possible complaints)
Ranking is by its nature subjective. This is also the case this time. Its result is not only a collection of facts, but also feelings and experiences:
debesto customers
debesto
prefabricators
system providers
In conclusion, this ranking does not only show system providers' technical and theoretical capabilities. Nor does the ranking focus only on prefabrication.
Our ranking assesses the quality of Dutch uPVC windows as a complete, finished product, along with its packaging, handling, service, logistics and quality of pre- and post-sales support.
We rely on the data provided by the manufacturer. If, as a system provider, you see an error in the description of your products, remember that it is the manufacturers who prefabricate on your profiles who provided the data for this statement.