January 2022
Ranking of cheap PVC windows 2021/2022
The ranking of cheap plastic windows has been created so that you can quickly find a system that will have an attractive price for your client and be easy to buy for you.

The ranking includes PVC profiles from different manufacturers that have been rated in the same categories. Thanks to this, it is easier for you to order what you need, and you don't have to waste a lot of time on searching or comparisons. Moreover, at debesto you can buy these products with a unique international debesto warranty.
Ranking of cheap PVC windows – what do we compare?
600×500 tilt (2 pieces)
1230×1480 tilt&turn (2 pieces)
1460×1430 2-sash t&t+t (2 pieces)
900×2180 balcony t&t (2 pieces)
1400×2180 balcony t&t+t+movable post (1 piece)
1600×2180 fix w ramie (2 pieces)
The debesto.com analysis department has checked the cheapest PVC windows of the following brands for you and your clients: Aluplast, Decco, Gealan, Rehau, Salamander.
For comparison, we chose one of the most frequently chosen colours of cheap PVC windows: white.
All windows are standard equipped with:
2 panes Ug = 1,1 with cold aluminium spacer
the cheapest handles in white
lowest possible fold (no extra charge)
In a nutshell – by spending a few minutes reading our test of the cheap PVC windows, you save several dozen hours of tedious valuations and comparisons. You can spend the time you save on handling new orders and developing your company.
Dear System Provider!
Your system is not in the ranking? Do you think it has the potential for a higher ranking?
We create our rankings to help develop our clients' businesses. We reward the profiles that offer them the most practical benefits. That is why, apart from technical parameters, the suppliers of the finished product are equally important.
Recommend a manufacturer to us who utilizes a 100% of your system's capabilities, sells it at an attractive price and provides substantive support, and we will be happy to put them in the next edition of the ranking!
Contact us: suppliers@debesto.com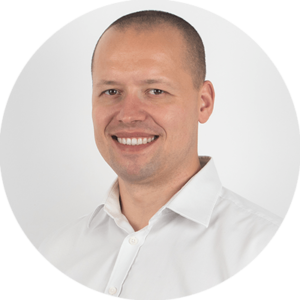 The cheapest PVC windows.
The cheapest PVC windows constitute the biggest surprise. In the first place, ex aequo Decco 82 and Decco 71 at EUR 1273 for a test set.

In the ranking, we've included only the cheapest PVC windows. This is the economical shelf, although completely safe. Buying windows from this category, you'll get the perfect utility windows that will serve your customers for many years. All windows go through verification according to strict quality and safety criteria.

The sets at the top of the list may be surprising. Why do two different products of one brand have an equally low price despite class differences?

This is because the sales results of our company concerning this product guarantee high discounts at the prefabricator. It is also the most reliable confirmation, because it also constitutes the choice of other industry experts and a great proposition for your customers.
Alternative choice: Salamander Streamline 76

In this category, an alternative product recommended by debesto.com is Salamander Streamline 76. It ranks 3rd in terms of price and it is a set equipped with reliable Siegenia Titan AF fittings.
The cheapest PVC windows – TABLE
The best cheap PVC windows.
Gealan 8000 wins the quality ranking as the best cheap PVC window.
The podium is rather tight in this category. This shows both how much Looking at this category's scoring, one could say that the difference lies in the details. Gealan 8000 wins the quality ranking. Right behind the winner there are the Decco 82 and Salamander Streamline 76 systems.

So what determined the victory? First of all, the lowest Uw = 1.3. Secondly, total system completeness. On the basis of this profile you can construct all types of windows and doors. An additional advantage consists in the best and reliable Siegenia Titan AF fittings, which gave Gealan an advantage over Decco 82 which took the second place.

Alternative product: Decco 82

An alternative for Gealan is the system that took the second position in this ranking: Decco 82. This is a good alternative in two cases.
The first one takes place when the client wants something cheaper. Choosing Decco 82 will result in savings of 5%.
The second case consists in close deadlines. Then it is also worth considering the purchase of Decco 82. The production time for this system is a week less.
In case of Decco the Uw is as high as for Gealan. However, Gealan wins when it comes to fittings. Decco 82 includes Roto NT fittings. These are premium fittings, so they should not cause any problems, although using the windows will not be as convenient as in the case of Gealan.
The best cheap PVC windows – TABLE
Cheap PVC windows the best quality/price ratio.
In the price/quality comparison of cheap PVC systems, Decco 82 beat its rivals. Gealan 8000 ranks right next to it.
The Decco 82 system won the price and quality category. The lowest price helped it to do so. However, one cannot forget about the excellent parameters and the shortest production time. Decco is a very popular and time-proven product, which results in high profitability. However, the best information is that the great quality goes hand in hand with a low price.
Gealan 8000 took the second place in this category. This system falls 0.13 behind Decco 82. Therefore, it is a real alternative and a proposition for those who want to have a guarantee of the highest quality fittings and are willing to pay 5% more for it in relation to the price of Decco 82. However, the choice depends on the client's capabilities and what that person cares about the most. Remember that when you choose Gealan you have to wait on average a week longer for the order to be processed.
The best quality/ratio of cheap PVC windows – TABLE
The warmest cheap PVC windows
Two systems, Decco 82 and Gealan 8000, rank the highest when it comes to Uw = 1.3. Right next to them there are Salamander Streamline 86 and Decco 71 with Uw = 1.34, and this is a slightly worse result. Taking into account the rising energy prices, thermal insulation constitutes one of the most important factors accompanying the purchasing decisions of your clients.
The warmest cheap PVC windows – TABLE
How it is important in practice?
We checked how it can translate into real savings for your clients. There are many energy calculators available on the web – we used the one at www.oszczednydom.pl.
For the test set of windows with an area of approx. 20 m2, differences at the level of 0.01-0.05 bring savings of a dozen or so zlotys per year (!). From an economic point of view, this is not a significant difference. The money spent on a more expensive system with a Uw warmer of 0.05 will probably never pay off.
The situation is different if you have a tender requirement with a clearly defined heat transfer coefficient for the windows. Only for this need, we present a list of the warmest window systems with price and score.
Ranking of manufacturers of cheap PVC windows – reliability of suppliers
All the window suppliers on our list represent a solid level of production and technical support.
Utilizing our experience, we assessed each system in the ranking of aluminium lift and slide windows in terms of the quality of the assembly plant of the finished product. Even the best system, assembled by a poor manufacturer, will be of mediocre quality. We considered two aspects:
Reliability and repeatability of the manufacturer – tells us about the reliability, perfection and stability of the supplier
Quality of service and after-sales support – with an assessment of what the supplier's support looks like at the stage when the product has already left the production line
The disadvantage of Rehau Synego 70 consists in the long waiting time for production as well as delays that happen from time to time. Take this into consideration and inform the clients about it when they want to buy this product, because it can help them make the right choice.
Price quotation time.
The waiting time for the valuation of PVC systems included on our list is comparable for all manufacturers and usually comes down to 1 working day. Thanks to this, your client can quickly receive a reliable quote.
The most complete system
By choosing these systems, we can carry out all types of construction, starting from façade windows, through balcony windows with a low threshold or falling threshold, lift-and-slide windows, or panel doors. All of this resulted in that each of the ranking systems received as many as 3 points.
Detailed comparison of cheap PVC windows (table)
| Window profile | Uw | Fittings | System completness | Suplier evaluation | Quality | Net price [EUR] | Price/qulity | Production time |
| --- | --- | --- | --- | --- | --- | --- | --- | --- |
| Decco 82 | 1.3 | Roto NT | 3 | 3 | 13 | 1273 | 10,21 | from 3 weeks |
| Gealan 8000 | 1.3 | Siegenia Titan AF | 3 | 3 | 13,5 | 1339 | 10,08 | from 4 weeks |
| Salamander Streamline 76 | 1.34 | Siegenia Titan AF | 3 | 3 | 12,5 | 1315 | 9,50 | from 4 weeks |
| Decco 71 | 1.34 | Roto NT | 3 | 3 | 12 | 1273 | 9,42 | from 3 weeks |
| Ideal 4000 | 1.37 | Roto NT | 3 | 3 | 11,5 | 1317 | 8,73 | from 3 weeks |
| Rehau Synego 70 | 1.39 | Siegenia Titan AF | 3 | 2 | 11,5 | 2439 | 4,51 | from 4 weeks |
Ranking of cheap PVC windows – methodology
In our comparison, we evaluate the quality of finished cheap PVC windows. The entire finished product and its quality include, among others:
quality of the windows system, its parameters and design possibilities
prefabricator (supplier) evaluation
the likelihood of a complaint
technical support at the sales stage and post-sales (including possible complaints)
Any ranking is subjective by nature. And so it is in this case. Its result is not only a collection of facts, but also feelings and experiences:
debesto customers
debesto
prefabricators
system providers
In summary, this ranking does not only show the technical, theoretical possibilities of system makers. The ranking is also not just about prefabrication.
Our ranking evaluates the quality of the sliding aluminium window as a complete, finished product along with its packaging, handling, service, logistics and the quality of pre- and after-sales support.
We rely on data provided by the manufacturer. If, as a system supplier, you see an error in the description of your products, remember that it was the manufacturers who prefabricate on your profiles that provided the data for this compilation.
Save time and buy products for up to 50% cheaper by importing windows and doors from Poland.
Want to be our business partner? Fill out the form!