price
price (lowest first)
price (highest first)
delivery time
waiting time (fastest first)
waiting time (slowest first)

combination of a 3-pane package with a warm distance frame
a frame hinge that increases safety, strength and functionality
drainage system
installation from the front, easy servicing
from 314 EURPrice for a reference window 78 x 114 cm
view

classic PVC profile with a 3-pane package
equipped with an innovative frame hinge that increases safety, strength and functionality
installation from the front and simple service
drainage system
from 289 EURPrice for a reference window 78 x 114 cm
view

other
from 259 EURPrice for a reference window 78 x 114 cm
classic profile with a 2-pane package
patented hardware system that guarantees stability
fitting that does not require adjustment
4-gasket system
from 259 EURPrice for a reference window 78 x 114 cm
view
Roof windows - more information
Roof windows – it's a product primarily for those who are looking for maximum light. All profiles from debesto.com are made of PVC, which is more resistant to any weather conditions then for example wood, and easy in care. Additionally for strenghten the windows steel profiles have been added. Profiles are characterized by aesthetic appearance. They will fit in modern and classic type of a construction as well. Products from debesto.com offer are  the best alternative for expensive, branded products. Windows are durable, easy to install and their price isn't high.
Roof windows from Poland
On the roofs of residential buildings, you can now often see roof windows, which improve the design of the building and are extremely functional. Manufactured from carefully selected raw materials, roof windows from Poland are an investment that allows to effectively illuminate the attic or loft using natural light. Properly selected and correctly installed roof windows from Poland also guarantee the possibility of optimal air circulation and facilitate the ventilation of rooms – thus raising the standard of a particular residential building.
Located on the roof, the windows are directly exposed to adverse weather conditions, such as gusty winds, strong sunlight, heavy rain or intense snowfall. Therefore, when buying them, you should choose PVC roof windows from Poland, which are resistant to these conditions and will pass the test in all of them. All this due to the fact that their construction is further reinforced with special steel profiles. Our products impress not only with their solidity of workmanship, but also with their aesthetic qualities – roof windows from Poland are suitable for modern as well as classic construction. Invest in high-quality roof windows from Poland, which are easy to install 
and enjoy their long-term and trouble-free operation. The durability and attractive price of this product will amaze you – check out our offer right now.
Psst, remember about the blinds!
view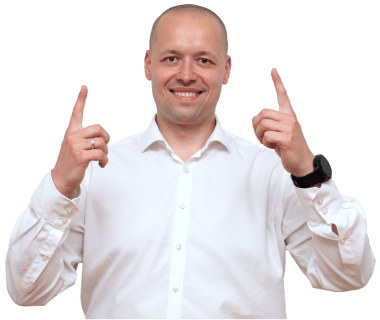 Want to know how much your business can gain by importing joinery from Poland?